This is where we will share varoius photo's of our bullies doing every day activities
TapOut relaxing on a hot summer day.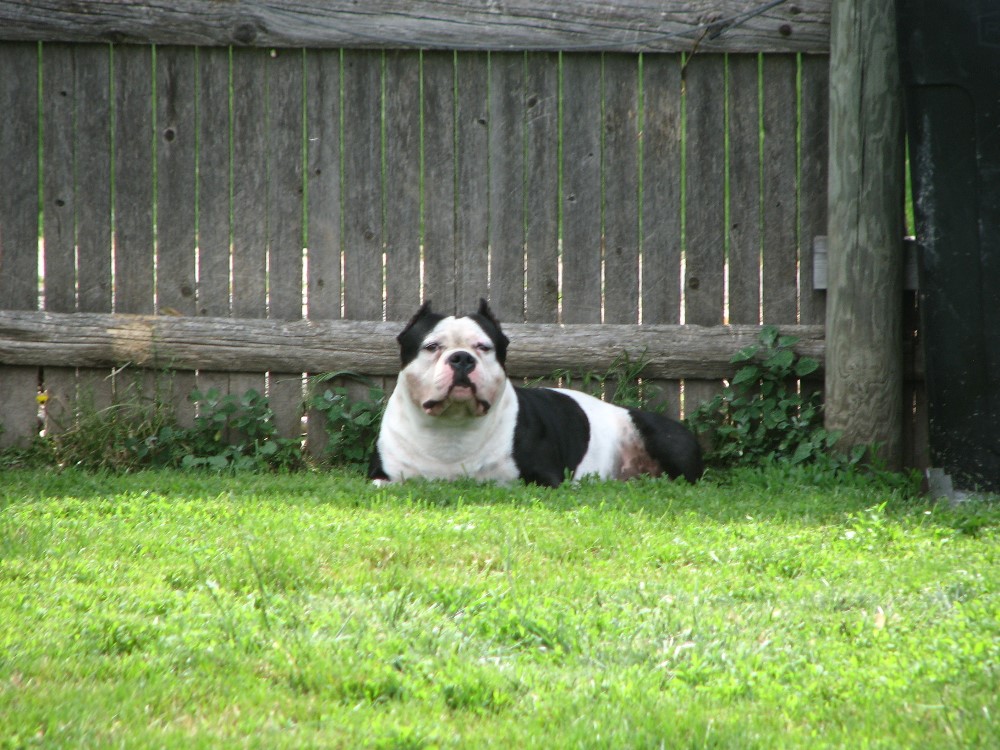 Sookie & Payaso(Tapout son) posing for a picture .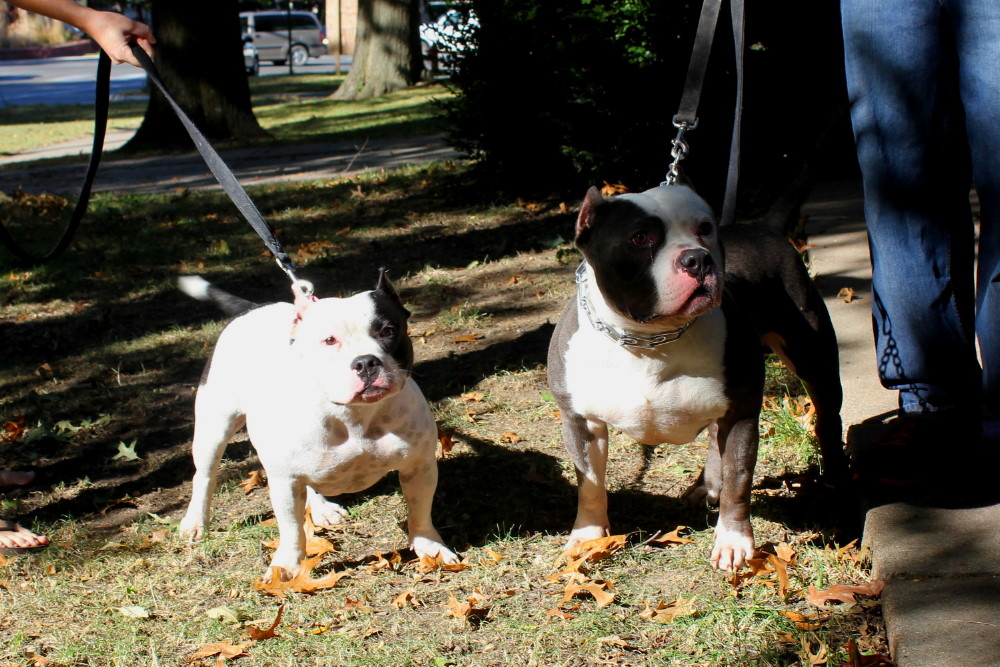 Bullgod checking out his new toy!
TapOut getting ready to grab onto a rope, our bullies love to play!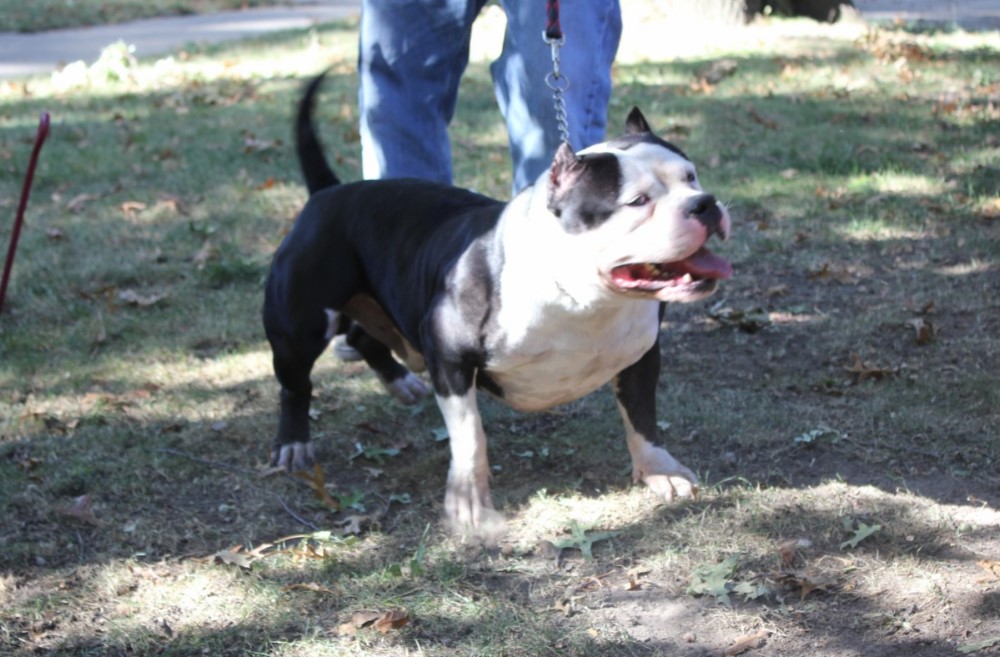 Blizzard & Kimura soaking up some sun on a chilly morning.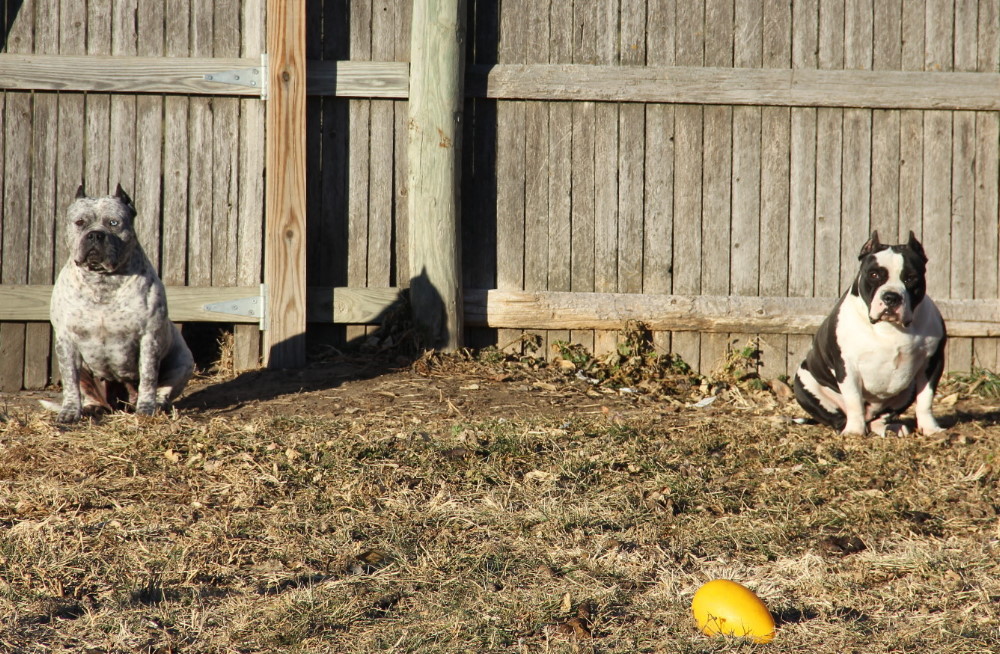 Sookie dressed up in her Nebraska Cornhusker jersey, GO BIG RED!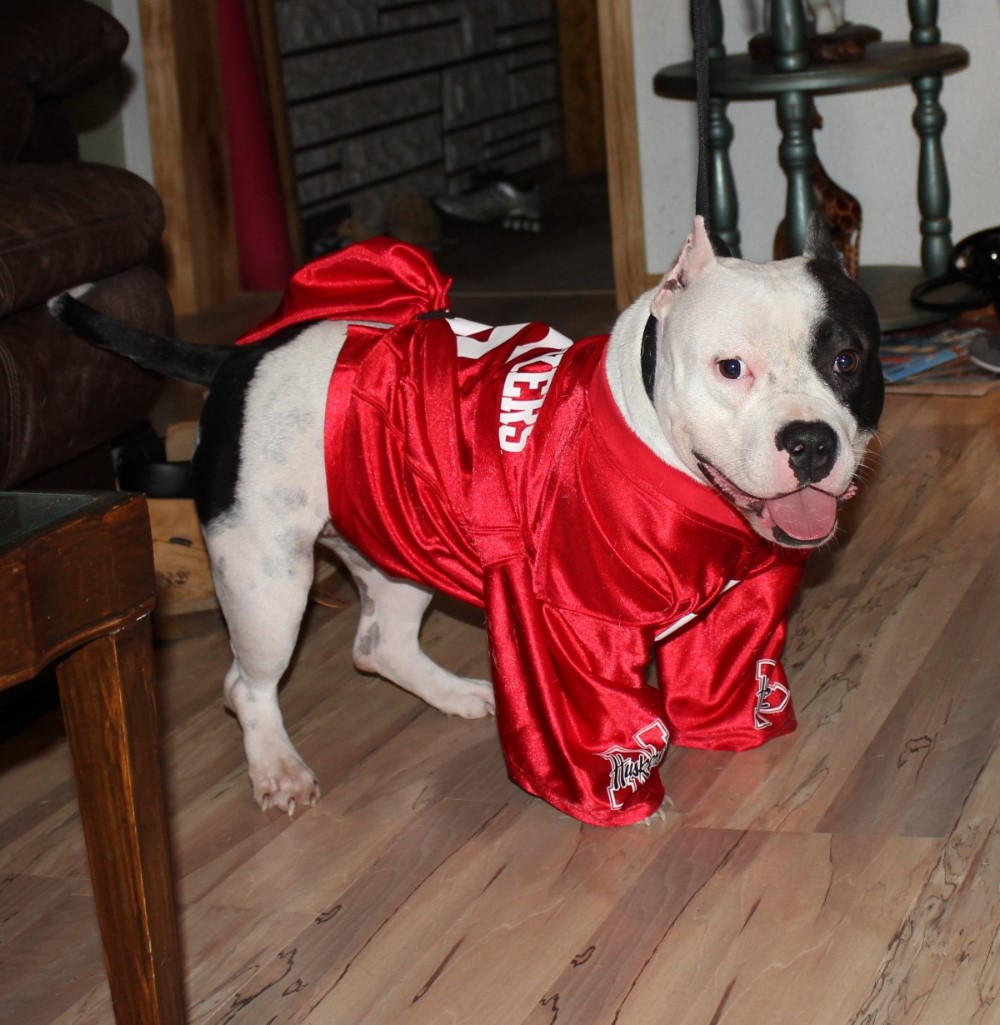 Sookie as a puppy, she was so cute.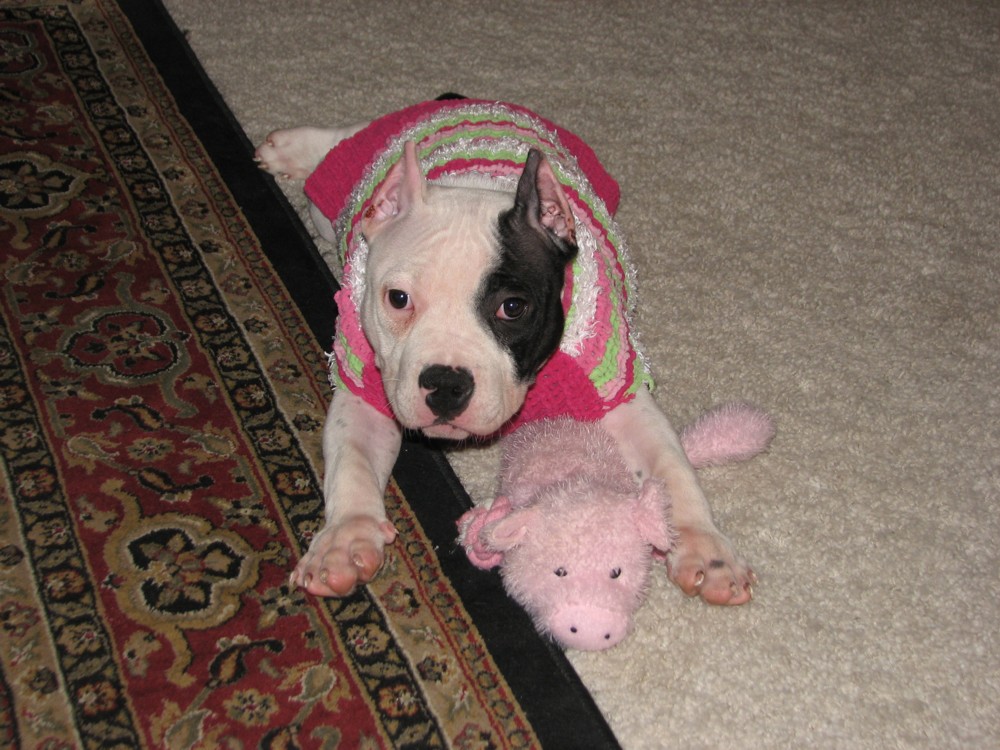 Avalanche as a pup, he is an up coming stud on the yard.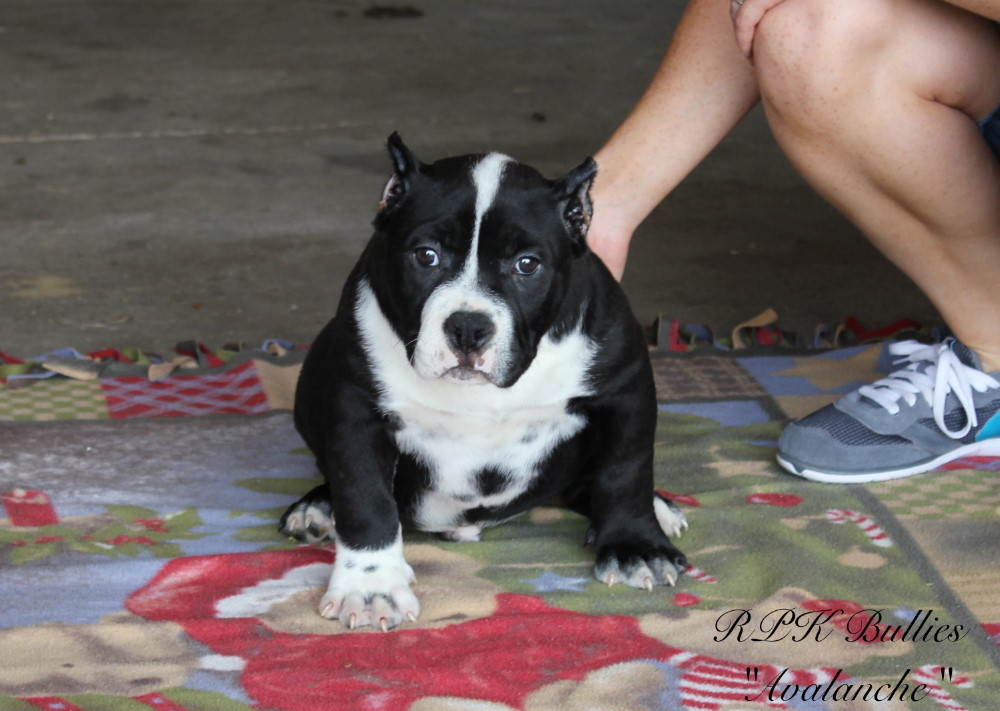 ©2004 Royal Pitbull Kennel/RPK Bullies